I read 63 books last year, which doesn't sound that "bad" to me, but it definitely felt like a slow year in reading for me. This was mainly due to how busy I was, which unfortunately resulted in significantly less time for both reading and blogging. So I need to figure out what I want to do with this blog, moving forward – it seems a shame to let it go to pot a bit during its 10th-year anniversary. Maybe I'll experiment with posting more frequently, but with much shorter entries. Vamos a ver.
If I had to choose my favorite books of the year, they would be the following:
Affections (Rodrigo Hasbún) – People will be discussing this book decades to come. Calling it now!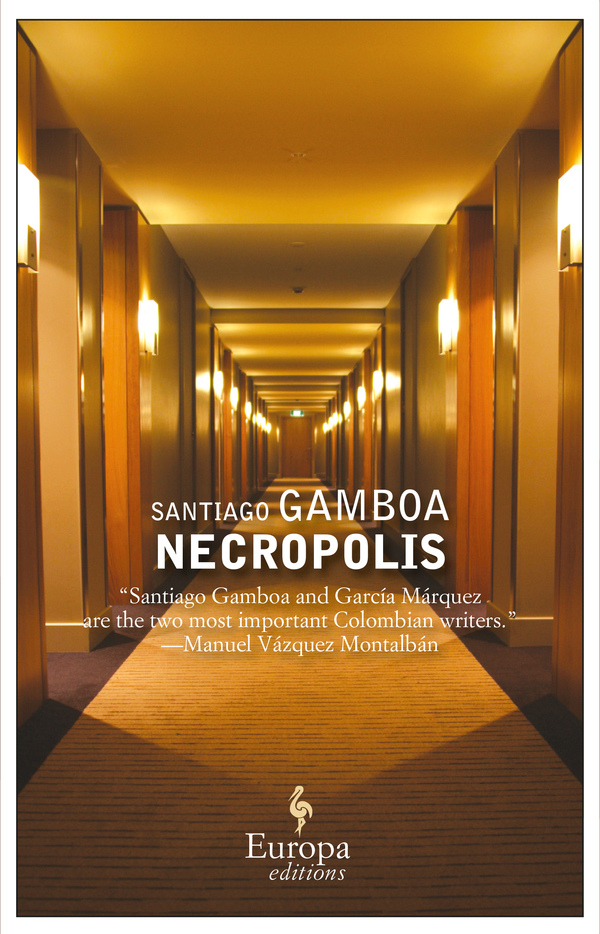 Necropolis, Return to the Dark Valley, Night Prayers (Santiago Gamboa) – yes I know I'm cheating by including three at once!
Before by Carmen Boullousa – This is one of the most incredible books about childhood I've ever read, and I really regret not writing a full post about it. I read it when I was in Colombia, in August. It reminded me of Sisters By the River by Barbara Comyns, another one of my favs.
An Account of the Decline of the Great Auk, According to One Who Saw It (Jessie Greengrass) – Just to be completely forthcoming, I met Jessie at a short story festival in October, and she was the NICEST person. One of her aunts gave me some extremely strong flu medication, which seriously saved my life. Her short story collection is one of the best I've read in recent years – I'm kind of glad I didn't read it before meeting her or else I would have been extremely starstruck. Her writing reminds me of Anna Metcalfe's in Blind Water Pass – very simple, readabe, but almost fable-esque. Lots of strange stories about lonely, isolated people. Check it out. I'm also very excited to read her novel, which I believe comes out soon.
Bleaker House: Chasing My Novel to the End of the World (Nell Stevens) – A lot has been written about this book online, so I won't say too much about it, except that I really enjoyed reading it while on a writing retreat of my own (though definitely not one as intense as the author's!). It's one of those very funny, warm books about writing that makes you feel less alone.
How to Murder Your Life (Cat Marnell) – Honestly? This was probably the best book I read this year. Whenever I was stuck somewhere with no book and the battery on my kindle dead, I'd take out my phone and read this on my kindle app (for the longest time  all I had downloaded on my phone was this book and MR James – ha!). I must have reread it four or five times at this point, and it doesn't get old. I find her voice so singular and engaging, and yeah, I also like the message in this book that there "is" no perfect, there is no clean.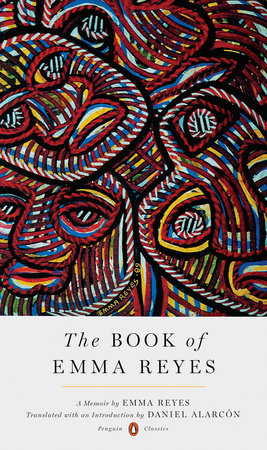 The Book of Emma Reyes (Emma Reyes) – Another book I highly regret not reviewing! Along with Before, one of the best books about childhood I've ever read. A lazy way to describe this book would be a Colombian Angela's Ashes, due to its depiction of extreme poverty- but yeah, that's a SUPER lazy blurb. I've never read anything quite like it – perhaps the fact that it comes in the form of letters she wrote to a close friend has something to do with it. The strangeness of her memories! And of course, reading about early 20th-century Colombia was very enjoyable for me. Another regret I had was that I was sent this book to blurb and I DIDN'T READ IT IN TIME, WAAAH. Oho well!
Outline and Transit (Rachel Cusk) – Rachel Cusk was one of those authors I kept hearing people talk about but who I never actually had time to sit down and read. Well, I find her writing absolutely fascinating, namely in the way she eschews plot so bluntly and focuses primarily on dialogue and interactions between people. There's something I find quite inspiring about it. The third novel in her trilogy comes out this year and I'll definitely be hitting the 'reserve' button in my library account for that.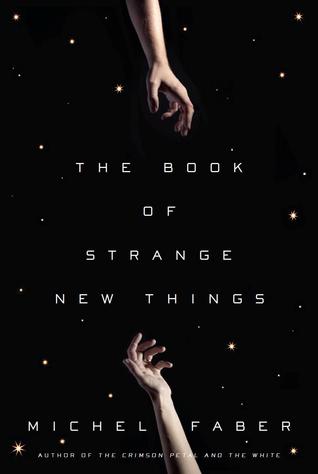 The Book of Strange New Things (Michel Faber) – a good book to have read in a year when it felt like the world was falling down, all around us. I love sci-fi! Though is it more accurate to say what I like is 'literary' sci-fi? Lol… genres…. hooooo caaaarrreeesss
The Force (Don Winslow) – This was definitely my 'guilty pleasure' read…. I read this on a single sitting on the train (one of my many, MANY train rides this year) so that is definitely a testament to something. It reminded me of The Wire, in the way it tackles such ambitious, contemporary themes about the U.S.: police violence, drugs, corruption. And I really liked the muddled morality of the hero – it's definitely a testament to the effectiveness of Winslow's writing, that I felt so twisted up and anxious inside about what would happen to him, and what he would do.
I also loved Exist West, the last book I read that year. Sometimes (u know how it goes) you read a book that's gotten lots of good reviews and been nominated for lots of prizes and a tiny little part of your brain is like "what if it's overrated" … but I must say, Exist West deserves all of the praise it's gotten and more. Incredibly empathetic and relevant. It's very successful at putting you in the shoes of people who might otherwise just be considered faceless in news stories. It's narrated very simply, almost like a fairy tale, but the themes are extremely contemporary (technology, surveillance, migration, what makes a nation). Major respect to the author for tackling such important themes in such an ambitious way. I think it helps that rather than "tell" a message, the book simply tells the story, in an almost detached way. A great book to read at the end of a shit year (in terms of world politics).
Books that I just didn't "get" were Lincoln in the Bardo (George Saunders – I really liked the ending though) and First Love (Gwendoline Riley). The latter, especially, seems to have really struck a chord with people. I really want someone who loved it to "explain" it to me!
In terms of reading goals this year, I'm traveling to Japan this spring, so I'm hoping to read more books by Japanese writers before I go, and throughout the year.